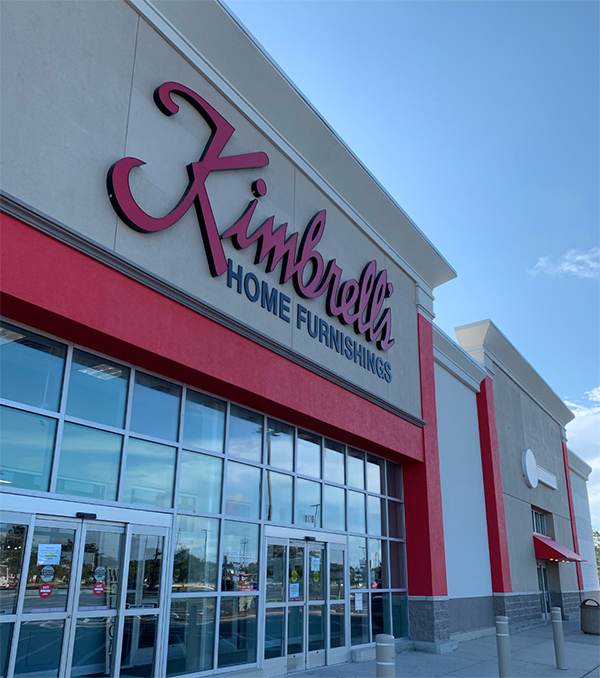 Have you had a chance to visit  your local hometown Kimbrell's Furniture Store lately?  You just might  be pleasantly surprised...

Not only do we have the very latest in colorful fashions and styles, we still offer them at a price that is just right for everyone's budget. Want name brands at competitive prices?  How about Ashley, Bernards, Crown Mark, New Classic, Sealy, Daylan Rugs, and Lifestyle bedrooms to name a few.  Want the latest in electronics?  Looking for new cutting edge Smart or 3-D TVs?  We have brand names like Samsung, LG, and Haier on our floor.  How about name brand appliances?  Need the new front load washer and dryer combinations?  We have them in stock, ready to deliver to your home, and always at a price that fits right into your budget.

Since we have a 50 store buying power, we're not limited to any one dealer, and continually strive to provide our hard working customers with the absolute best value available. Did you know Kimbrells has been in business since 1915? 

Did you know we are ranked in the top 100 (based on the industry magazine Furniture Today in 2011) furniture retail businesses in the United States?  We are also the largest independent dealer based in NC and SC. But with all that said, our best assets are still our employees.  We still  pride ourselves in providing the absolute best customer service in the business.  The old fashioned "red carpet treatment" is alive and well at Kimbrell's.  We sincerely love our customers, and appreciate every single person that we have the privilege of serving.  So I ask again, have you had a chance to visit your local hometown Kimbrell's Furniture lately?

We would like to personally invite you and your family to give us a chance to serve you!